Hi!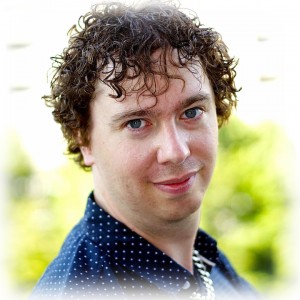 I'm Atley Jonas and this is my website. Having a good online presence nowadays is more important than ever. I've established this domain as a one-stop shop for everyone, from professional business contacts, to friends and family, as a way to look at some of the things I've done, like to do, and as a contact point for keeping in touch.
Here's a quick self-introduction. I'm originally from Lethbridge, Alberta, Canada. I've lived in a number of really cool places over the years, including Edmonton, (when I was doing my undergraduate work at the University of Alberta), Kofu, Japan, and now most recently, Victoria, British Columbia. As you can tell, I love to travel, take photos, and have a wide range of hobbies, interests, passions, and skills. I've put together this site myself, and while I wish I could say I designed the theme, (I didn't), the photographs, logo, and many other elements are my own.
Who I am, from a professional perspective, maybe a good place to start would be my LinkedIn profile. Being part of a new economy and younger generation, it's very difficult for me to define myself with a single title or descriptor. Back in the day, you could ask someone what they did for a living, and the answer was simple: "I'm a doctor… I'm a lawyer… I'm a manger at XYZ Corp." Nowadays, people seem to increasingly wear a variety of different hats, since the trend is heading toward more entrepreneurial, increasingly diverse jobs, assembled into a dynamic mosaic of one's authentic vocation. And just like we are very three-dimensional in our interests, and very few of us could state that we have just ONE hobby or pastime, so too has it become accepted to have multiple income streams and professional areas of expertise. Here are mine.
Professional writing – I am a published writer and I actively pursue freelance contracts as one of my income streams.
Editing and research – This goes hand-in-hand with writing, as I also update and edit work that has already been written by others.
Public speaking – As a college lecturer, certified adjunct faculty educator, facilitator, trainer and podcaster.
Fitness training – Combines my love for active lifestyles, and coaching in the most literal sense of the word
Business Management – I have an MBA from an accredited, American university, and have experience working at a Tokyo-based HR consulting firm.
Communication – My MBA specialisation was in global management, and as a result I have spent a great deal of time studying intercultural relations, interactions between different personalities, and how people communicate with each other.
Whenever possible, I also try to combine my professional pursuits with my personal interests and hobbies. I have been able to do so on numerous occasions, for example when I had the privilege of attending several fashion runway shows at Tokyo Fashion Week (MBFWT) in conjunction with a writing project involving the creation of a new volume of a fashion encyclopaedia. Another example would be the convergence of public speaking, fitness training, and my love for whole-foods lifestyles and cooking. Here are some of the things I love:
Fashion
Sports & outdoor recreation
Board sports of all kinds
Scuba diving
Cooking
Music
Ballet (a wonderful combination of physical fitness and classical music)
Photography
International travel
DIY everything